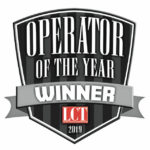 When our company was created in 1999, our goal was to offer our customers services which would make us stand out from the existing offer.
Back then, it clearly appeared that the companies providing chauffeured services in Paris and in France at large were only offering the usual ground transportation services, to various types of clientele. Such was also the case for the corporate world in constant evolution and having specific needs, to which we decided to dedicate ourselves, thus becoming the first French company in the early 2000, specialized in international corporate ground transportation.
The expectations were such that success was immediate, Cardel Global quickly becoming the favorite vendor of French and European investment banks.
Leader and key actor in the field of ground transportation management on a global level, our group reached a significant turning point in its development when it opened a branch in Geneva in 2012 and another one in New York in 2014, with the blessings and support of our clients. Cardel Global is thereby nowadays a well-established company, internationally recognized as a trusted partner for its expertise, which was officially recognized by two awards in 2012 and 2019 at the LCT Show in Las Vegas, as the best international ground transportation company.
Cardel Global has been verifying the quality of the services delivered by our partners both in France and internationally, for a number of years.
Our company regularly performs what we call " mystery rides " so as to check how the booking has been processed, as well as the chauffeurs' courtesy and the condition of the vehicles.
GLOBAL COVERAGE
110 countries and 350 cities throughout the world
---
Algeria, China including Hong Kong and Macao, Luxemburg, Philippines, Sri Lanka, Argentina, Colombia, Hungary, Poland, Sweden, Australia, Costa Rica, Iceland, Malaysia, Portugal, Switzerland, Austria, Croatia, India, Malta, Puerto Rico, Taiwan, The Bahamas, Czech Republic, Indonesia, Mexico, Qatar, Thailand, Bahrain, Denmark, Ireland, Monaco, Romania, Belarus, Egypt, Israel, Mongolia, Russia, Ukraine, Belgium, Great Britain, Italy, Mozambique, Saudi Arabia, United Arab Emirates, Bermuda, Estonia,
Japan, Namibia, Uruguay, Botswana, Finland, Jordan, The Netherland, Serbia, United States, Brazil, France, Kazakhstan, New-Zeeland, Singapore, Venezuela, Brunei, Georgia, Kenya, Nigeria, Slovakia, Vietnam, Bulgaria, Germany, Kuwait, Norway, Slovenia, Zambia, Canada, Ghana, Latvia, Oman, South Africa, Zimbabwe, The Caribbean Islands, Greece, Lebanon, Panama, South Korea, Chili, Guatemala, Lithuania, Peru, Spain.

Offices in New York, Paris & Geneva

Operational Team available 24/7, all year round


150
daily bookings around the world

250 000
passengers transported per year

Services available in 110countries

Wide range of vehicles on five continents